Offering Stylish Luxury Vinyl Planks in Springfield, IL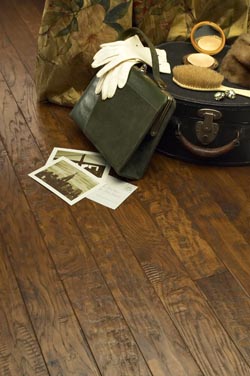 Changing the flooring in any given room of your home can be an exciting, fun prospect — even more so if it's your first remodeling project. As a homeowner, you want to be confident that you're fitting your interior with a new flooring material that offers both appeal and durability. At Flooring America, we proudly showcase an impressive assortment of flooring options that are equally attractive and functional.
Local clients know that our store is the premier source for luxury vinyl planks in Springfield IL, along with various other highly desirable flooring choices. From our carpet and solid hardwood flooring to our look-alike choices such as our luxury vinyl plank floor, we proudly carry a multitude of floor coverings that designed for different parts of the home.
We encourage shoppers to stop by our fully stocked showroom to find what they need to achieve the beautiful results they long for. What's more, our commitment to our customers doesn't end once they've chosen their selection. Request a luxury vinyl plank floor installation from our skilled crew members and we'll work to maximize your home investment.
An LVP Floor Offers Extraordinary Appeal and Durability
Genuine hardwood offers an instantly recognizable, rustic look that shoppers of all tastes and preferences can appreciate. It has a unique charm and complements many different interior atmospheres. While many homeowners are compelled to redress their spaces with this coveted flooring material, it may not be the best choice for every remodeling project.
Notably, solid wood flooring can be somewhat costly. Wood contracts and expands when it gets exposed to changes in temperature and humidity. As a result, it's not an optimal choice for those looking for a change of flooring in places like basements, bathrooms or kitchens.
Alternatively, our luxury vinyl planks mimic the look of various wood species including cherry, walnut, oak, and several others with uncanny realism. In addition, these excellent materials are available at only a fraction of the cost of their real counterparts. Step through our doors to peruse our diverse selection of vinyl plank flooring materials and find a choice you'd love to see in your home today.
Trust Us to Lay Your New Floor Perfectly
Since an LVP floor can be laid virtually anywhere in the home, it makes the installation process relatively simple for our experienced installation crew. Best of all, if you have existing tile flooring, we can lay your interlocking plank flooring over it, meaning you'll get to enjoy the picturesque results you're looking for sooner than you think. Trust that our skilled team members will place your new floor covering perfectly and you'll come away with a quality solution that you'll continue to be proud of long after the installation.

Contact our showroom to enhance the appeal and value of your home with luxury vinyl plank flooring. We proudly serve home and business owners in Springfield, Illinois, as well as the surrounding areas and communities.